HEXAGON II smart ceiling lamp plafond 75cm LED chandelier 60W Tuya
Tax included
Dostępność 24h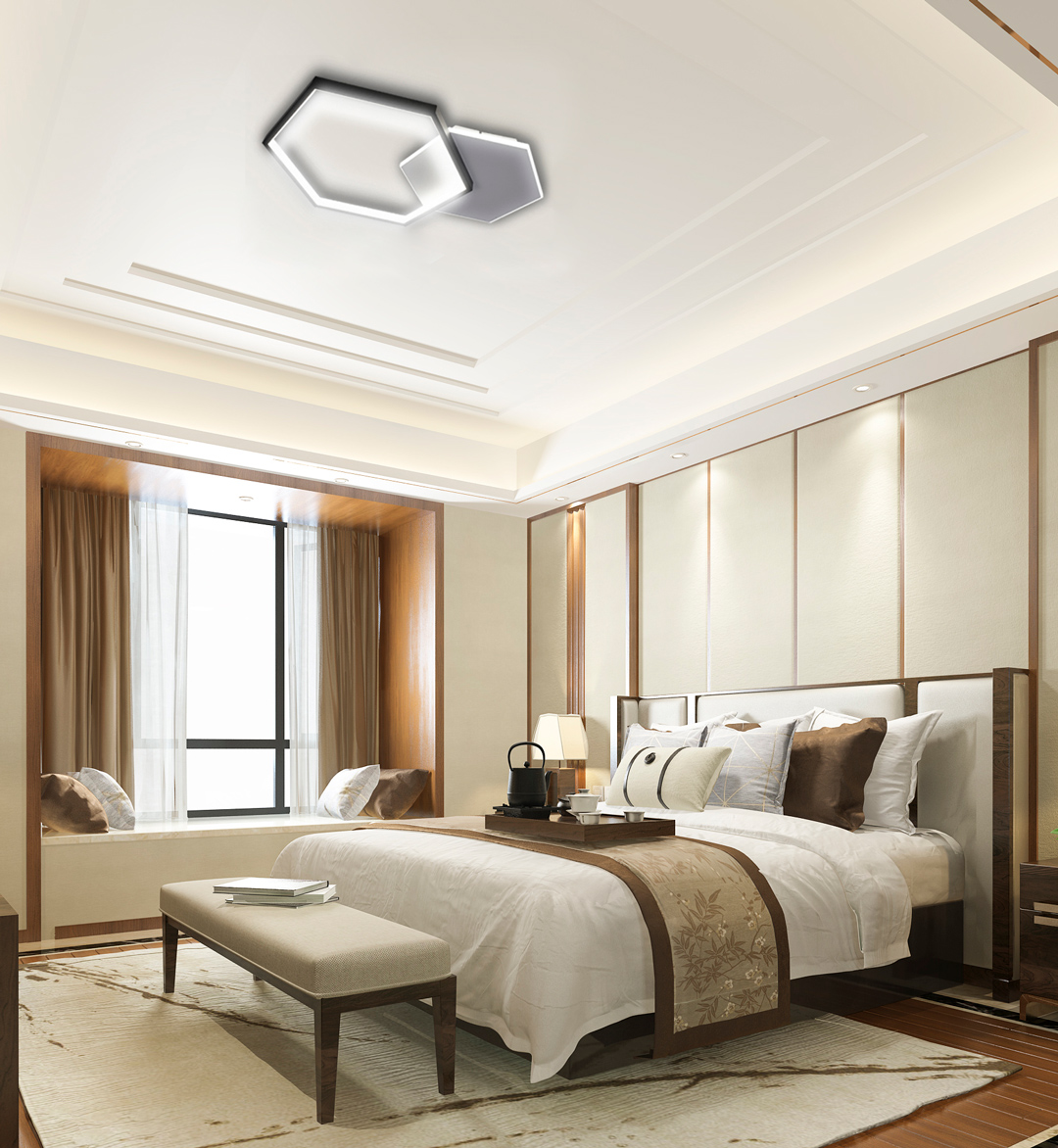 HEXAGON I nowoczesny plafon LED
Lampa sufitowa LED
Model: Hexagon I LS040N033A
Marka: WOBAKO
Nowoczesna lampa sufitowa 35 x 45cm
Nowoczesny i oryginalna lampa sufitowa LED Hexagon I - 33W. Unikalna forma  oprawy oraz wbudowane energooszczędne diody LED 2835 znajdą zastosowanie w każdym pomieszczeniu, dzięki czemu nabierze ono unikalnego charakteru.  Lampa doskonale prezentuje się  w  salonie, pokoju oraz jako oświetlenie korytarza lub klatki schodowej a także podkreśla wyjątkowy klimat i wystrój Twojego mieszkania.
Lampa w kolorze:
Połączenie minimalistycznego designu z prostymi liniami stylistycznymi nadaje ponadczasowy charakter Twojemu wnętrzu.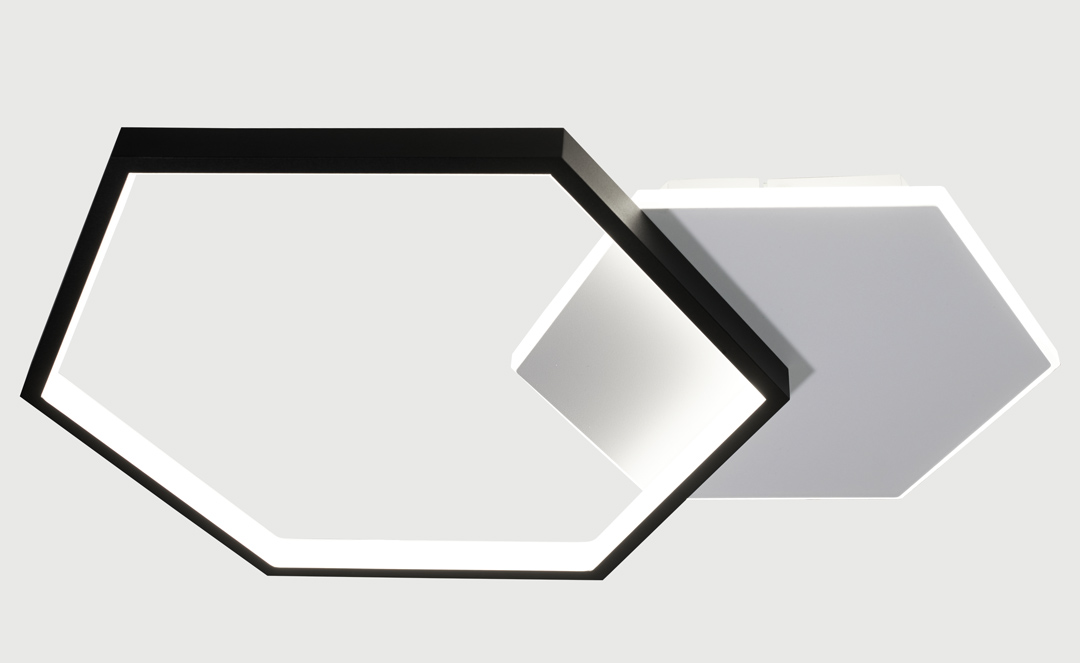 Zasilacz wbudowany w lampę
Dwa elementy świetlne wzmacniające efekt intensywnego strumienia światła
Przekrój czarnej aluminiowej ramki: 2 cm x 1 cm
Zewnętrzna krawędź w postaci akrylowej półprzezroczystej obudowy przez którą wydostaje się światło
Wysokość: 6 cm
Szerokość x długość : 35 cm x 54 cm
Maskownica sufitowa:
długość = 19,5 cm
szerokość = 22,5 cm
wysokość = 3,5 cm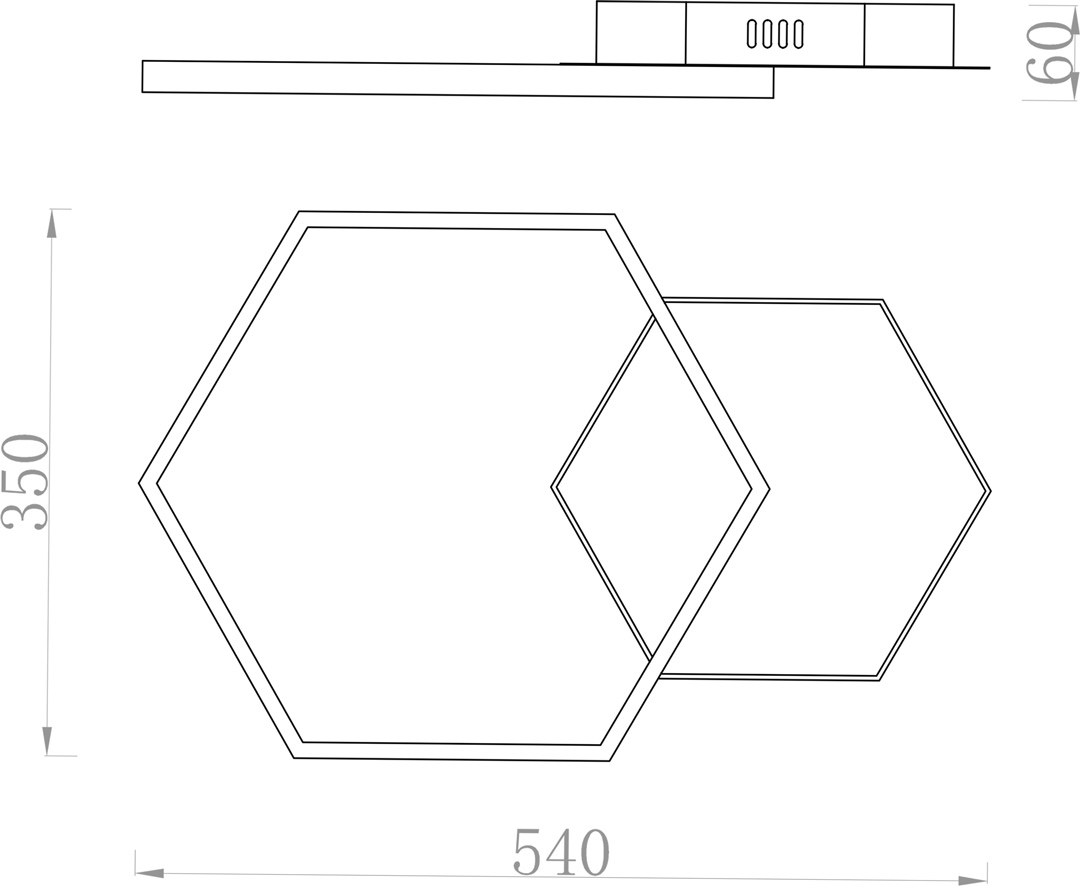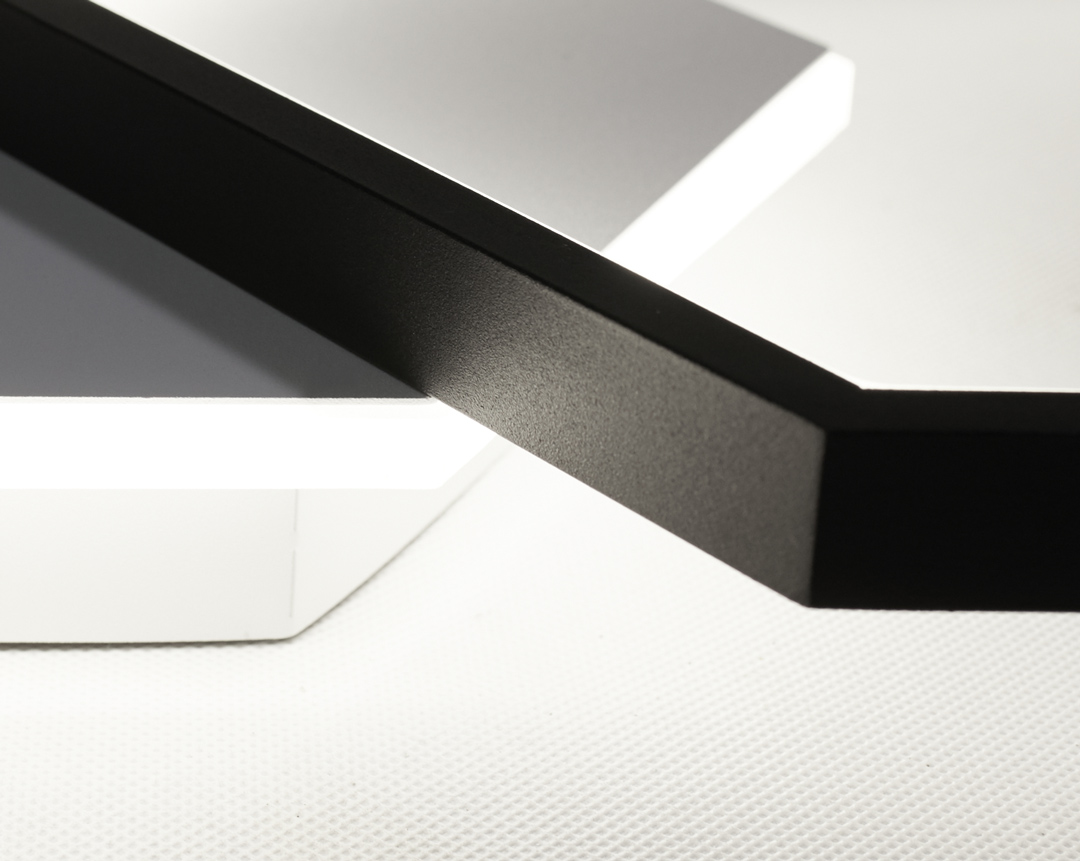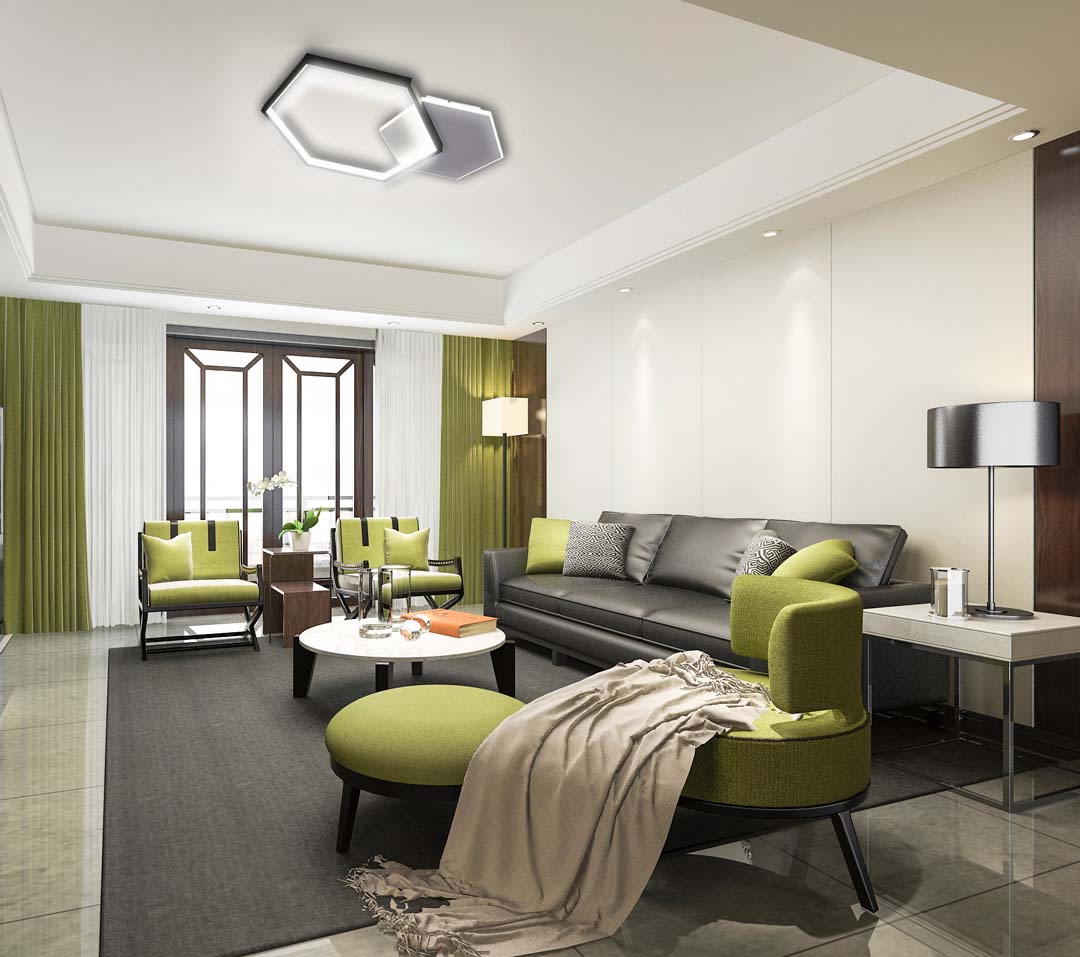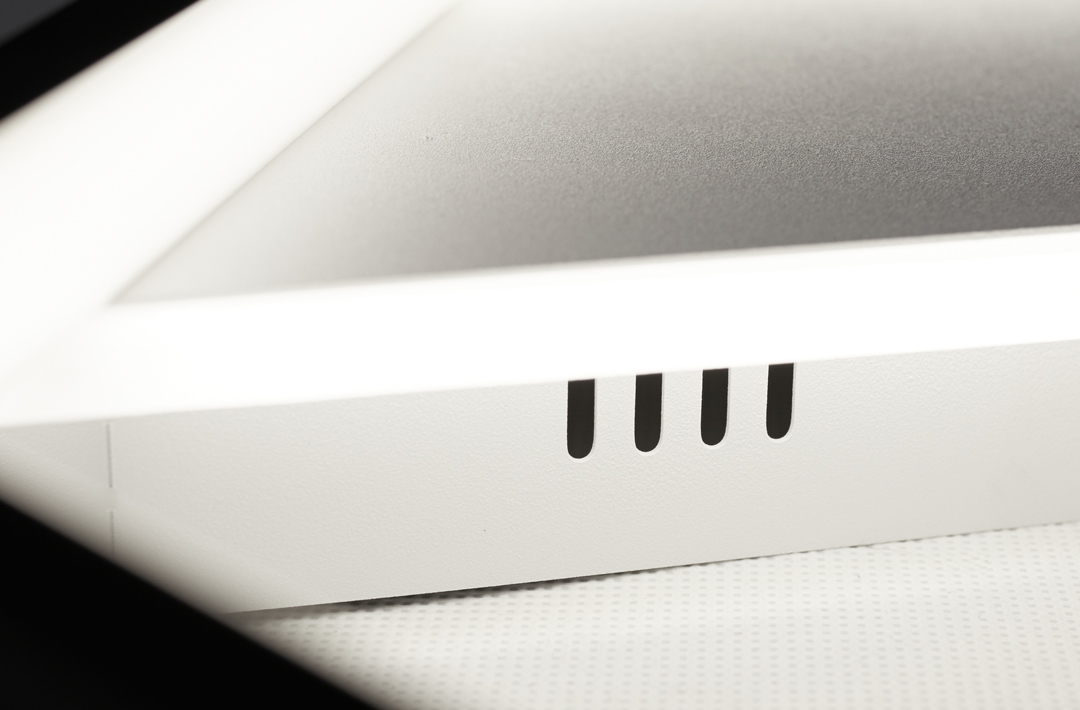 Zasilanie: 230 V
Źródło światła: Led SMD 2835
Barwa światła zakres: NEUTRALNA 4500K
Generowany strumień świetlny 1880 lumenów
Moc: 33 W (odpowiednik żarówki tradycyjnej 150-170W)
Materiał: aluminium, metal, akryl
Kolor obudowy: biało-czarny
Sugerowana powierzchnia pomieszczenia ok. 15-17 m2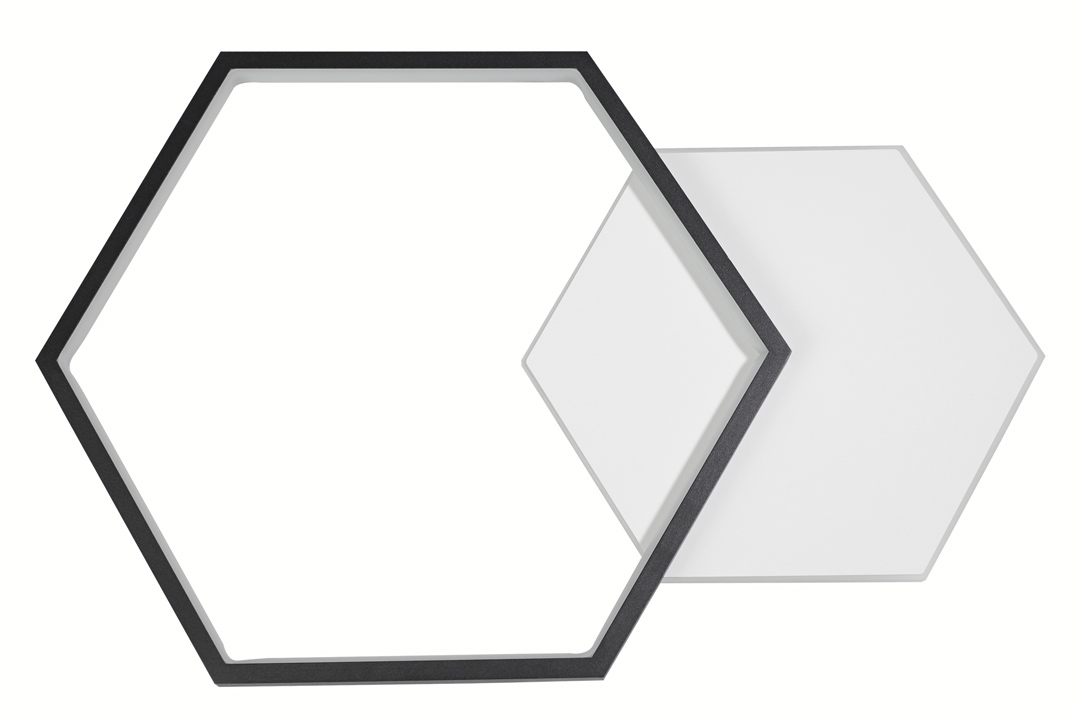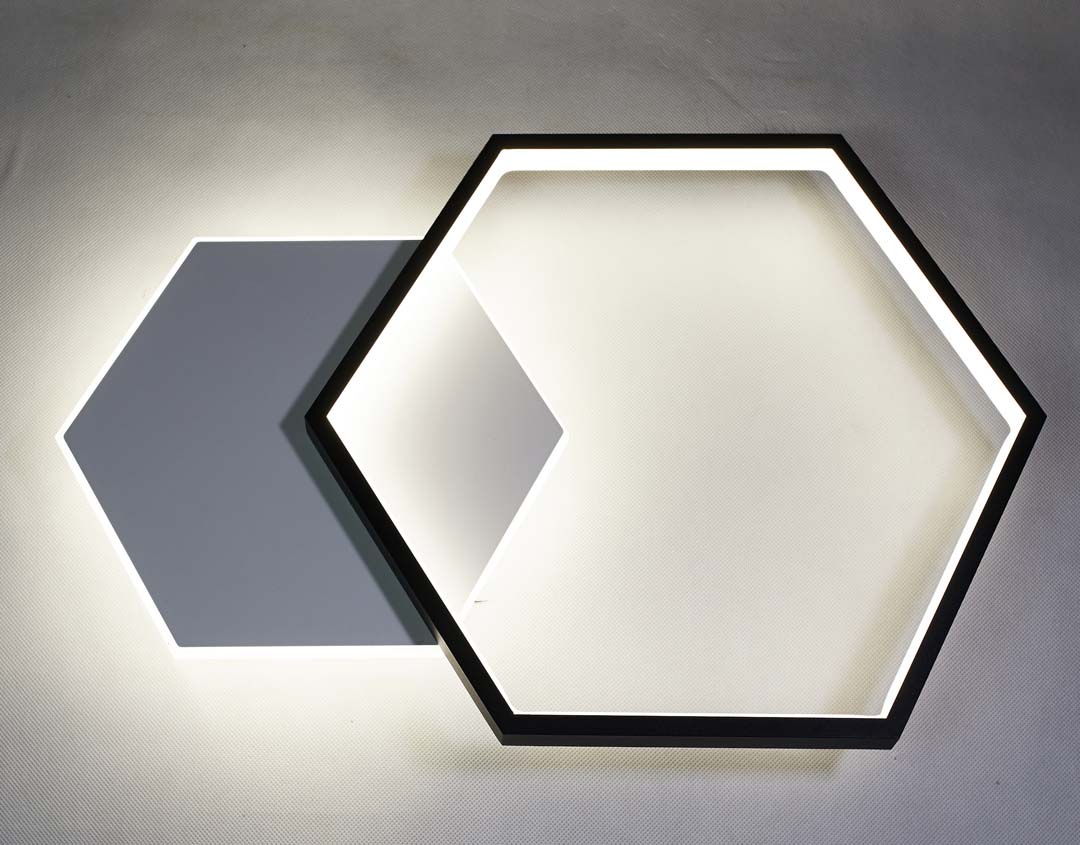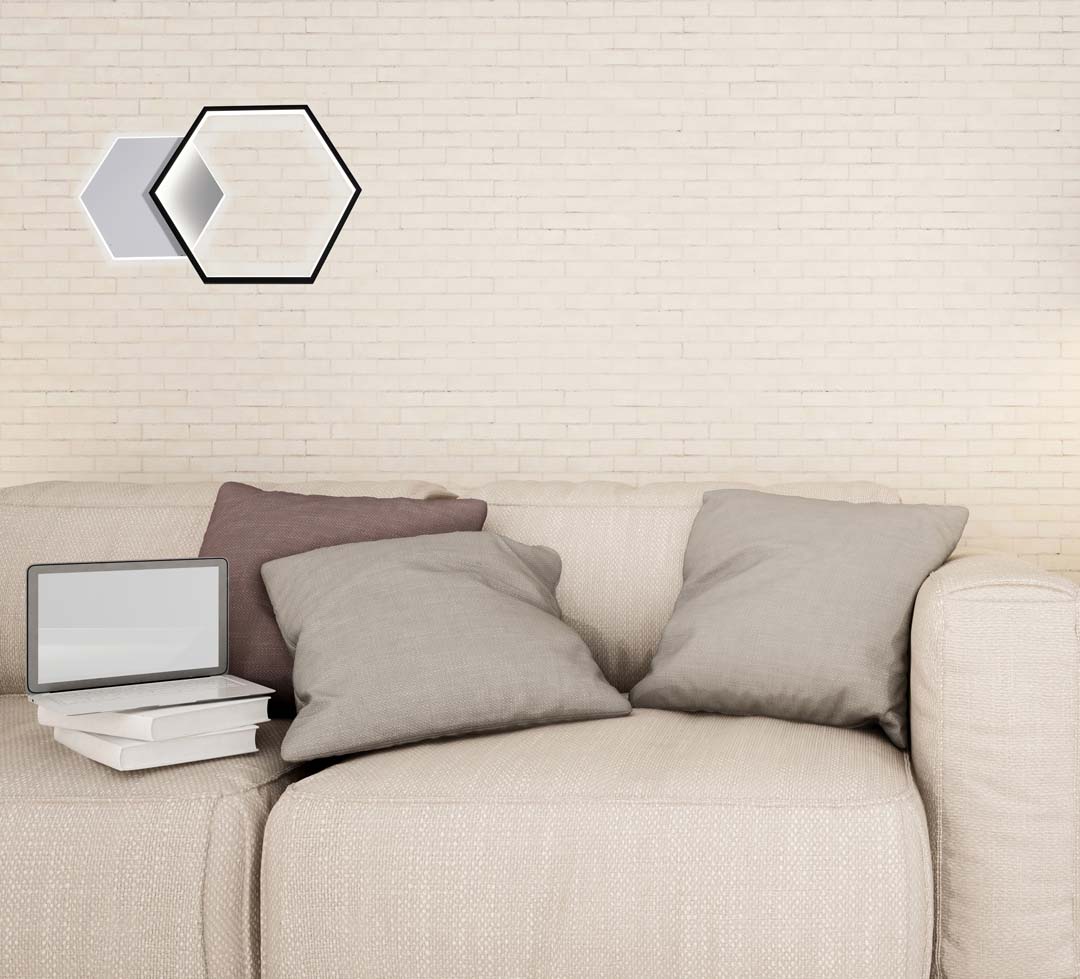 No customer reviews for the moment.
Reviews
No customer reviews for the moment.
Related products
(There are 16 other products in the same category)