Otylia V smart ceiling lamp GLAMOR LED 62W Tuya chandelier
Tax included
Dostępność 24h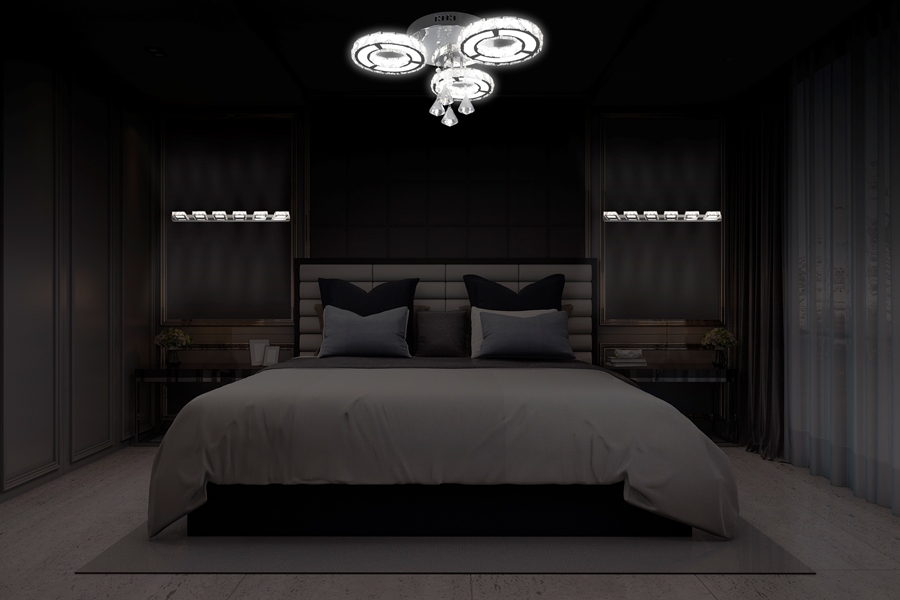 Lampa sufitowa LED Wobako OTYLIA III
Plafon glamour - wisiorki z szlifowanego szkła
Model: OTYLIA III LS025N030A
Marka: WOBAKO
Lampa sufitowa z kryształkami z naturalnego szkła

OTYLIA III jest jak elegancka biżuteria – prosta w formie, ozdobna i błyszcząca. Trzy podwójne okręgi ledowych kryształków ciętych w diament i wisiorki z ósemkowym szlifem fasadkowym tworzą migotliwą i lśniącą całość. Strukturę kryształków ładnie podkreśla i zwielokrotnia (zwłaszcza przy zapalonym świetle) stal lustrzanej płytki oprawy.
Kolor obudowy: CHROM
Połączenie kryształowego ponadczasowego designu z pięknymi  refleksami świetlnymi nadaje dodatkowy czar Twojemu wnętrzu.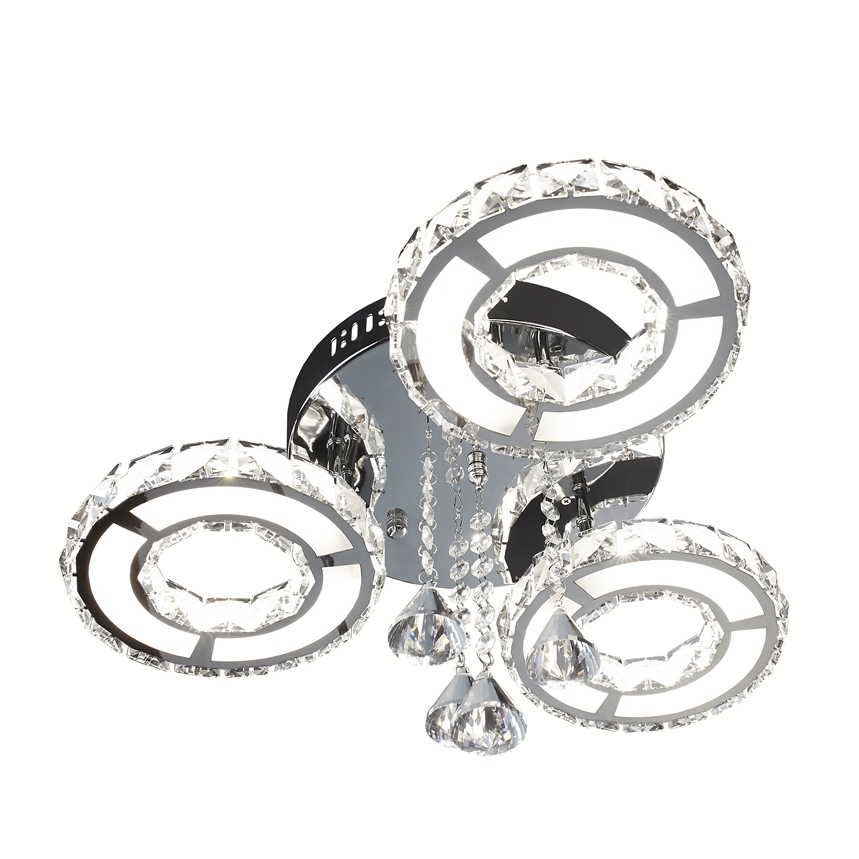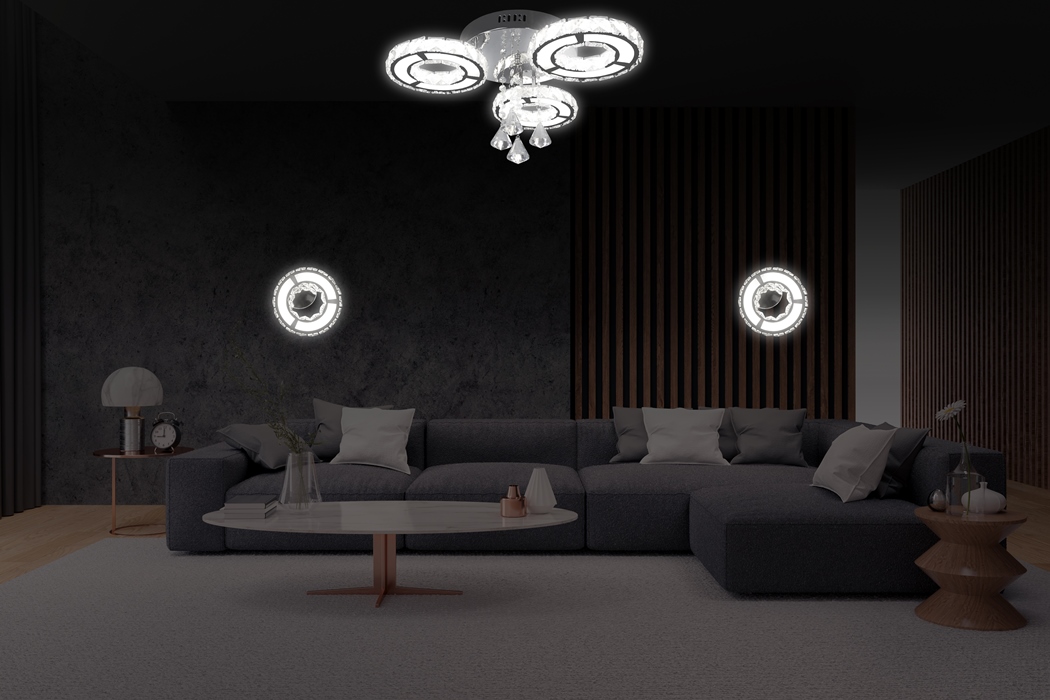 OTYLIA III nowoczesny żyrandol LED
Zasilacz wbudowany w lampę
Wysokość z wiszącymi kryształkami włącznie: 20 cm
Wymiary dużych zwisających kryształów: 5,3 cm x 4,2 cm
Średnica okręgów świetlnych z kryształkami: 20 cm
Wymiar kryształków wbudowanych w okręgi świetlne: 3 cm x 3 cm
Średnica maskownicy przysufitowej: 25 cm   H= 4 cm
Szerokość maksymalna lampy / średnica: 50 cm
Zasilanie: 230 V
Źródło światła: Led SMD 5730
Generowany strumień świetlny 1800 lumenów
Barwa światła: 4000-4500K  BIAŁA NEUTRALNA
Moc: 30 W
Materiał: stal nierdzewna
Kolor obudowy: chrom
Sugerowana powierzchnia pomieszczenia: ok. 15 m2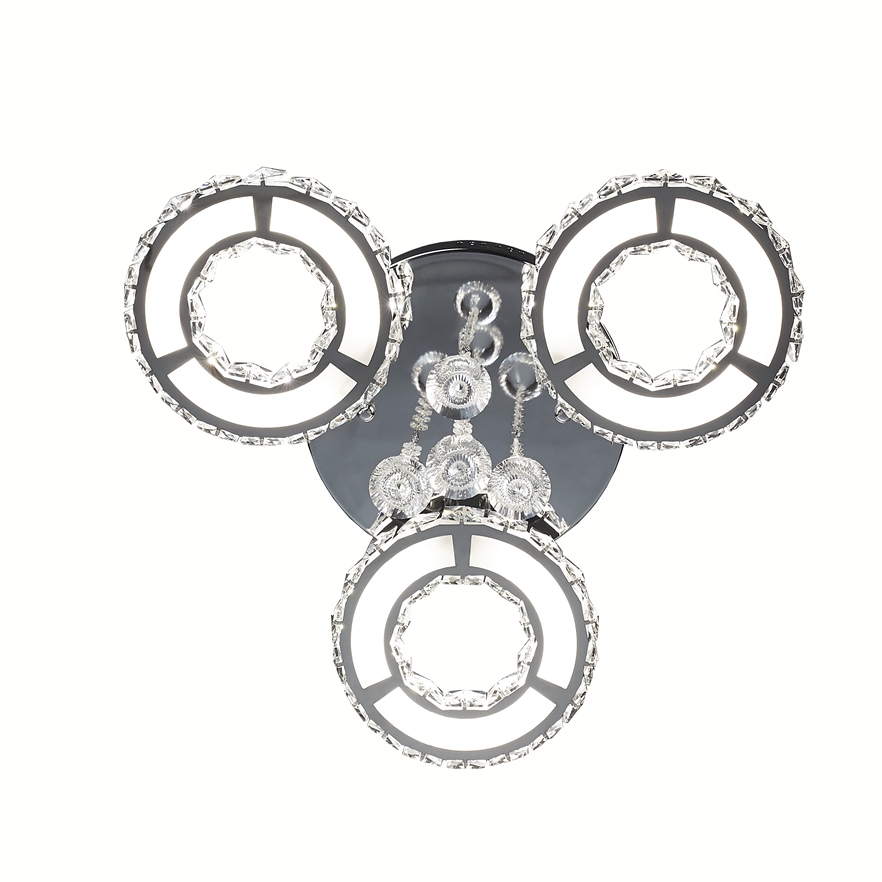 Ozdobny plafon LED
OTYLIA III nadaje się do różnych wnętrz. Na pewno będzie dobrze wyglądać w stylistyce retro, np. art deco, ale będzie też pięknym akcentem w super nowoczesnej przestrzeni. Nadaje się do umieszczania jej w grupach, np. w rzędzie w korytarzu lub nad dużym stołem. OTYLIA III należy do rosnącej rodziny lamp z migotliwymi kryształkami – mamy ich coraz więcej w naszej ofercie (np. kinkiet METEOR I), można je łączyć w komplety w jednym lub wielu pomieszczeniach.
OTYLIA III to lampa elegancka i nowoczesna. Będzie pięknie dawać miękkie światło:
we wnętrzach w stylu retro
we wnętrzach typu stal, chrom i szkło
jako kontrastowy element w bardzo nowoczesnych wnętrzach
nad stołem w jadalni
w sypialni
w eleganckiej dużej łazience
w eleganckich korytarzach - zwielokrotniona
Lampa doskonale prezentuje się z pozostałymi modelami lamp Wobako w stylu glamour min.:
Lampa wisząca Olivia
Lampa wisząca Atena
Lampy sufitowe Meteor
Kinkiety Meteor Line
Kinkiety Otylia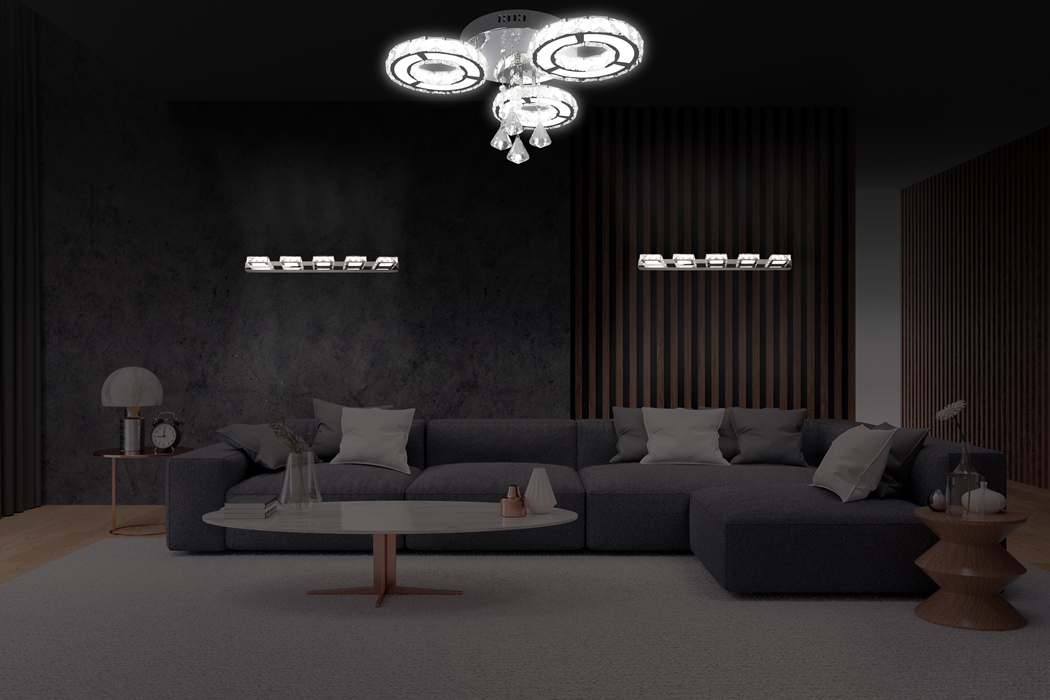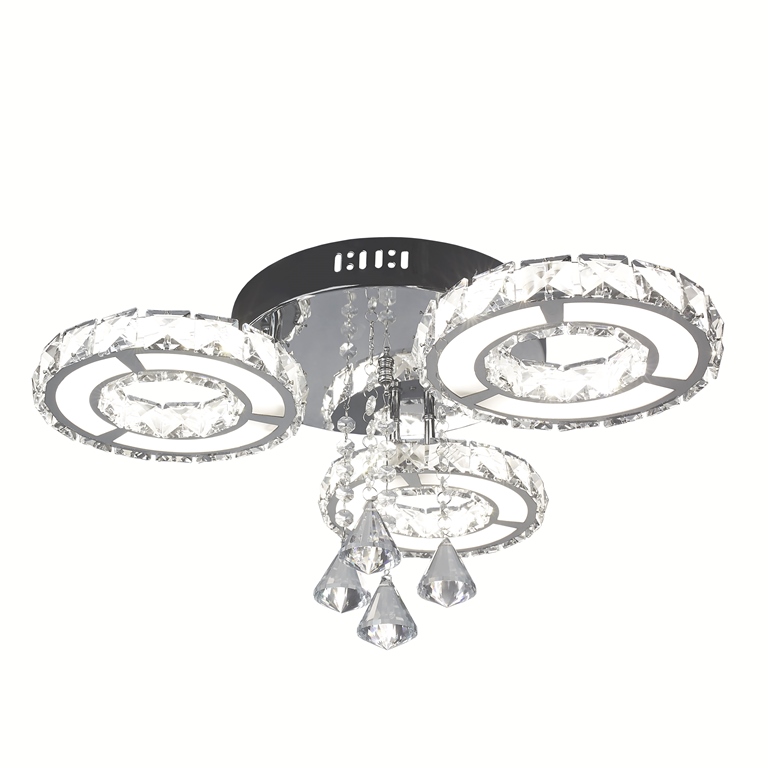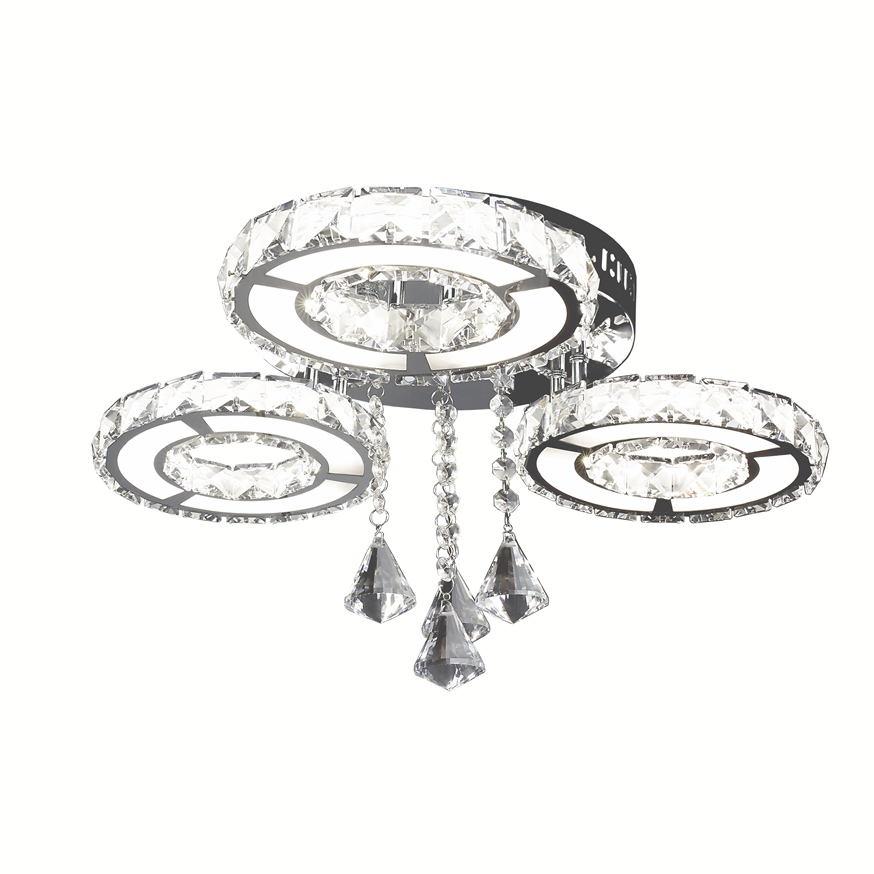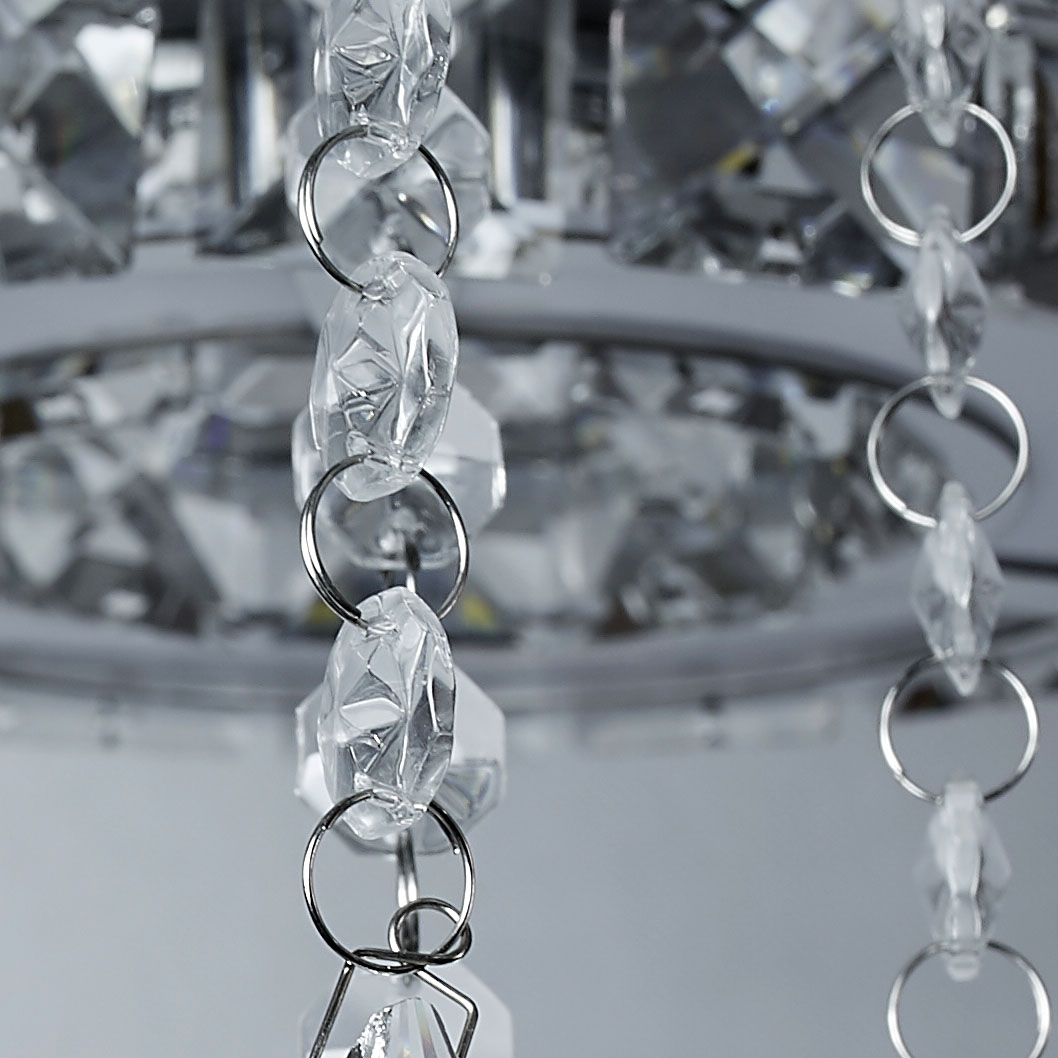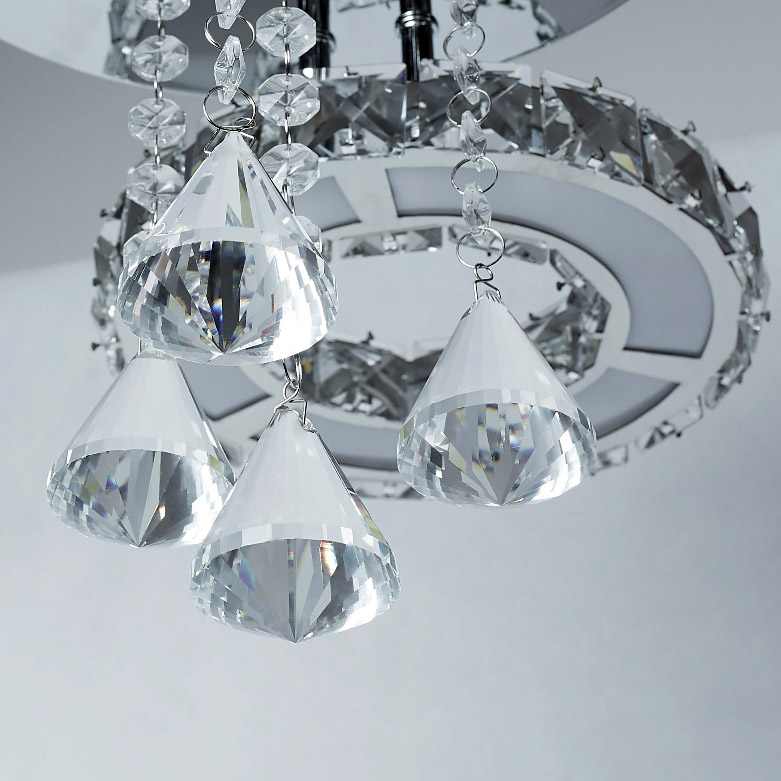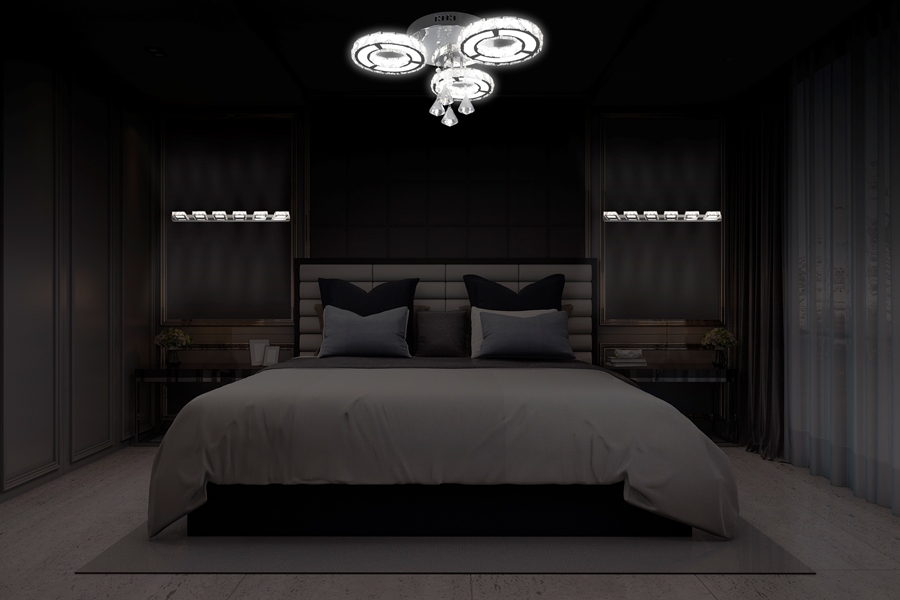 No customer reviews for the moment.
Reviews
No customer reviews for the moment.
Related products
(There are 16 other products in the same category)