Lampa sufitowa OXYGEN III PLAFON ring okręgi żyrandol LED 60W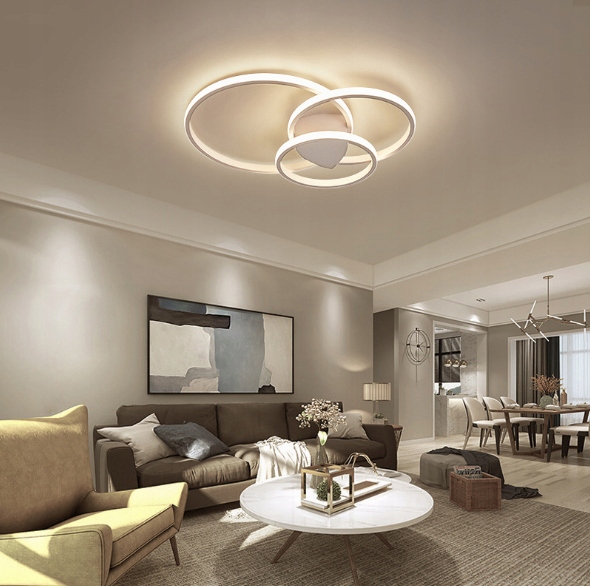 Oxygen III minimalistyczny plafon sufitowy
Model: Oxygen III  LS005N060A
Marka: WOBAKO
Nowoczesna lampa LED sufitowa
Trzy zachodzące na siebie okręgi o dobrze wyważonych proporcjach – to dobry
projekt eleganckiej lampy typu plafon. Tworzą rodzaj sufitowej
płaskorzeźby/grafiki – minimalistycznej, a więc modnej i nowoczesnej.
Dostępne są dwie wersje kolorystyczne, każda z nich tworzy interesujący
rysunek, zwłaszcza przy włączonym świetle.
Do wyboru dwie wersje kolorystyczne:
CZARNY SATYNA
BIAŁY SATYNA
Plafony z rodziny OXYGEN należą do lamp, których prostota i subtelność
rysunku nie przyciągają osobnej uwagi. To nie one są dominantą we wnętrzach,
ale swoim światłem świetnie wydobywają detale innych elementów
wyposażenia. Nadają się dzięki temu do wnętrz o bardzo różnych stylach, od
retro po hiper nowoczesne. Do salonów, jadalni, halli, biur, zakładów
usługowych, sklepów i hoteli. W większych przestrzeniach można je łączyć (z
OXYGEN I I OXYGEN II), także z minimalistycznymi kinkietami z naszej oferty,
np. z lampami FABIO i SILVA.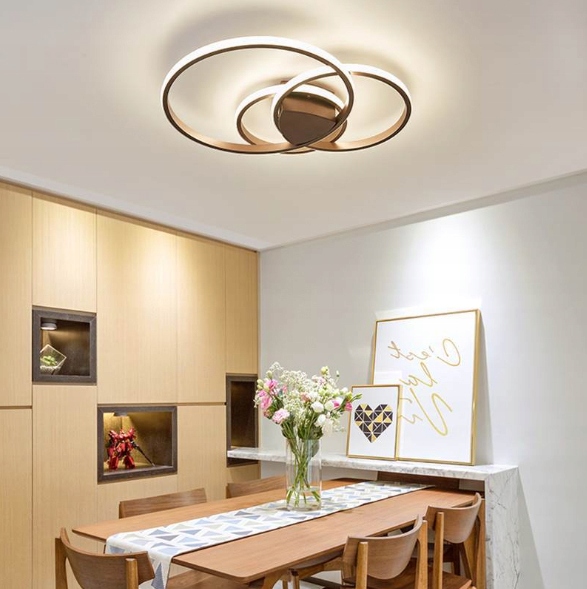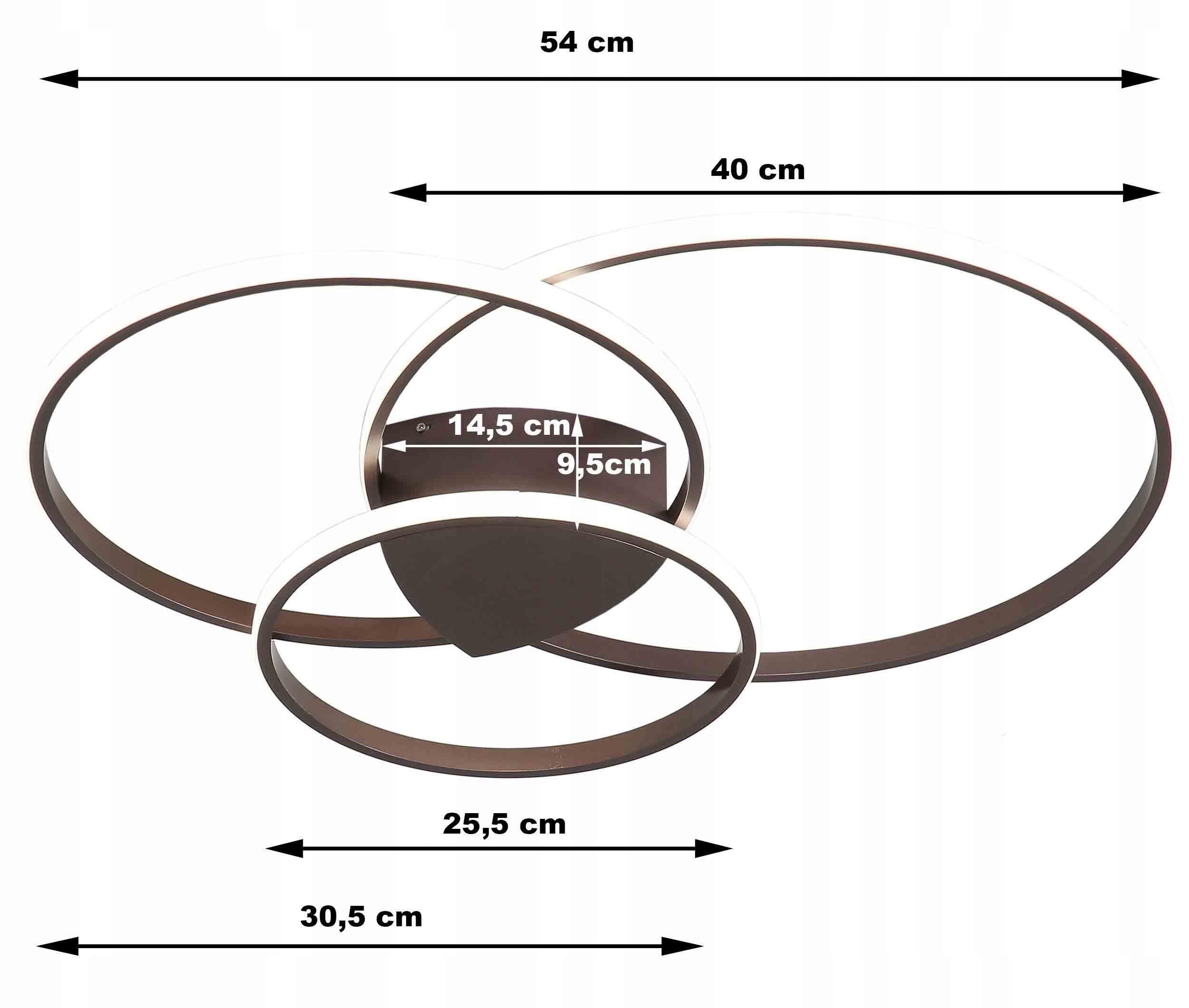 Zasilacz wbudowany w lampę
Wysokość: 16 cm
Długość: 55 cm
Szerokość: 45 cm
Grubość ramki: 1 cm x 2 cm
Rozmiary okręgów:
średnica małego okręgu: 25,5 cm
średnica średniego okręgu: 30,5 cm
średnica dużego okręgu: 40 cm
Wymiary maskownicy: szerokość= 14,5 cm,  H= 9,5 cm
Zasilanie: 230 V
Źródło światła: Led SMD 2835
Generowany strumień świetlny 3210 lumenów
Barwa światła: NEUTRALNA 4000-4500K
Moc: 60 W
Materiał: aluminium, metal, silikon
Kolor obudowy: biały satynowy lub czarny satynowy
Sugerowana powierzchnia pomieszczenia: 15-25 m2
Na innych naszych aukcjach dostępne modele z tej samej rodziny:
Oxygen I - okrąg 35 cm
Oxygen II - okręgi 25 cm + 35 cm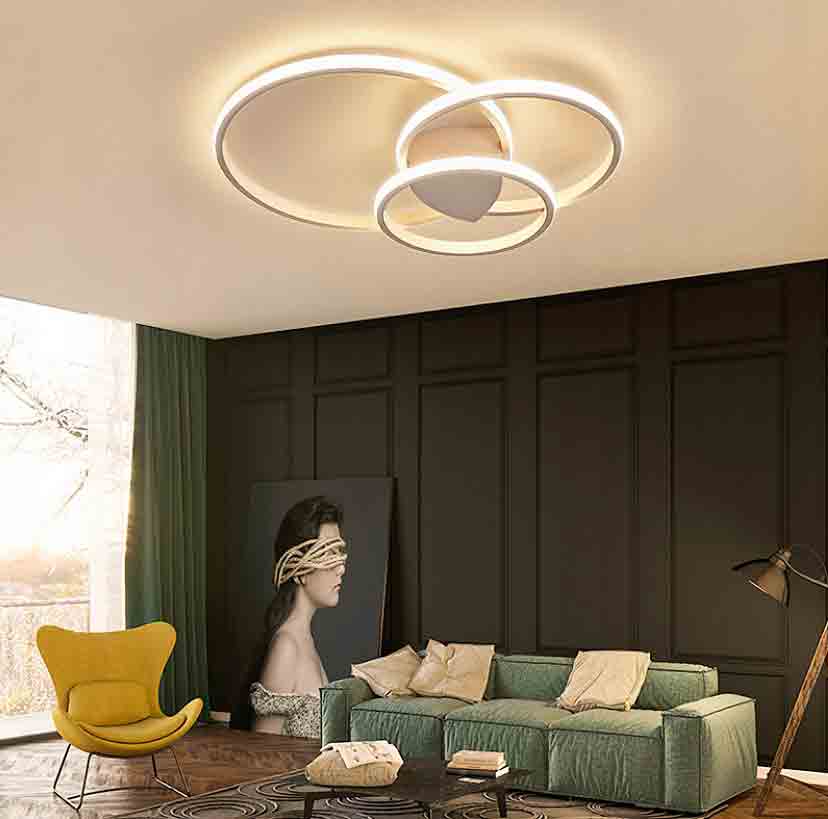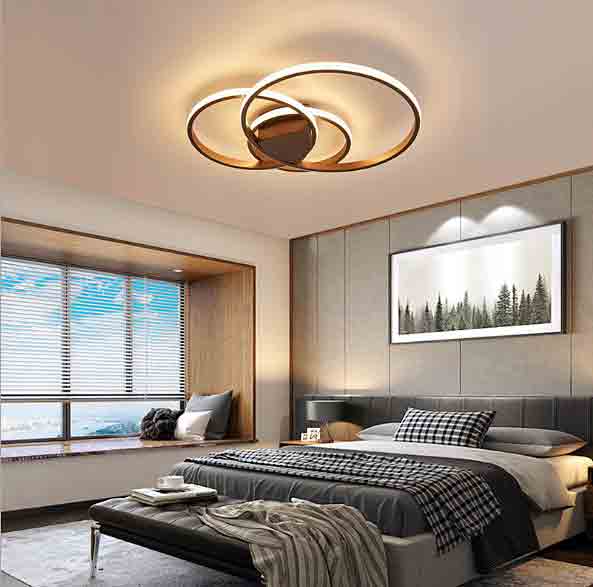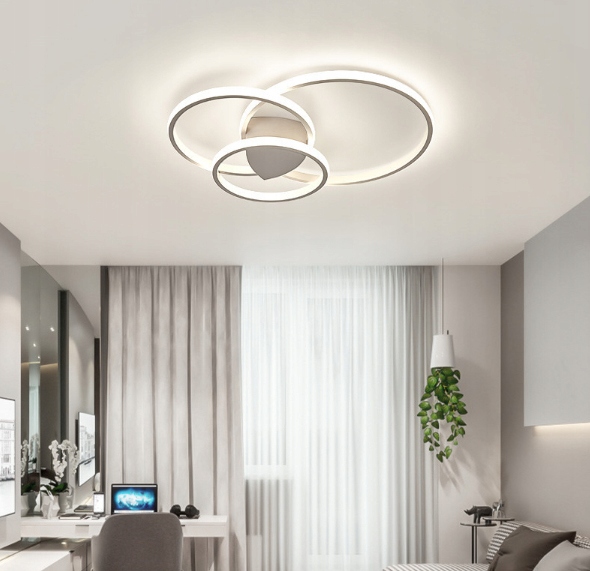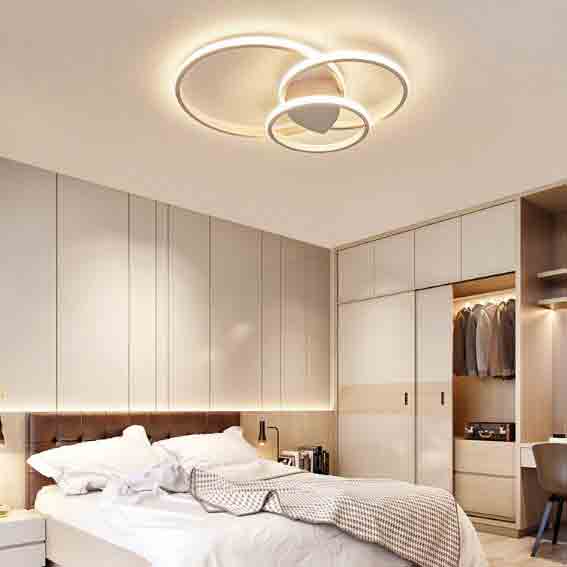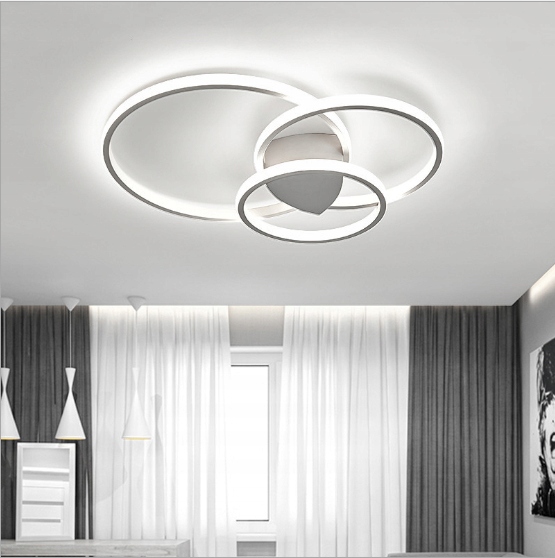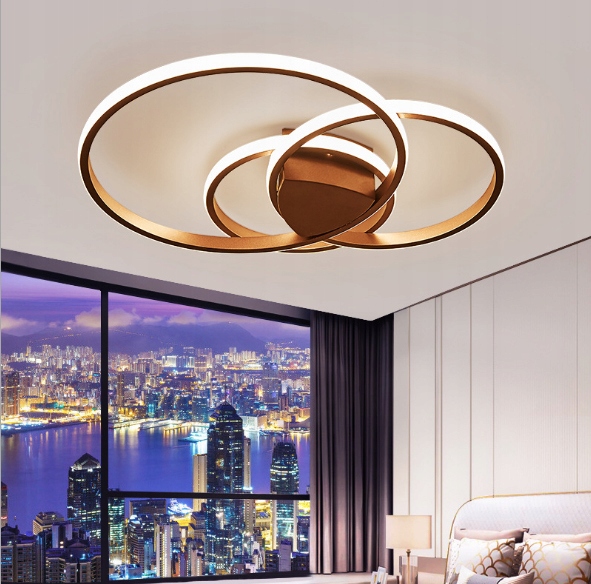 Do wyboru: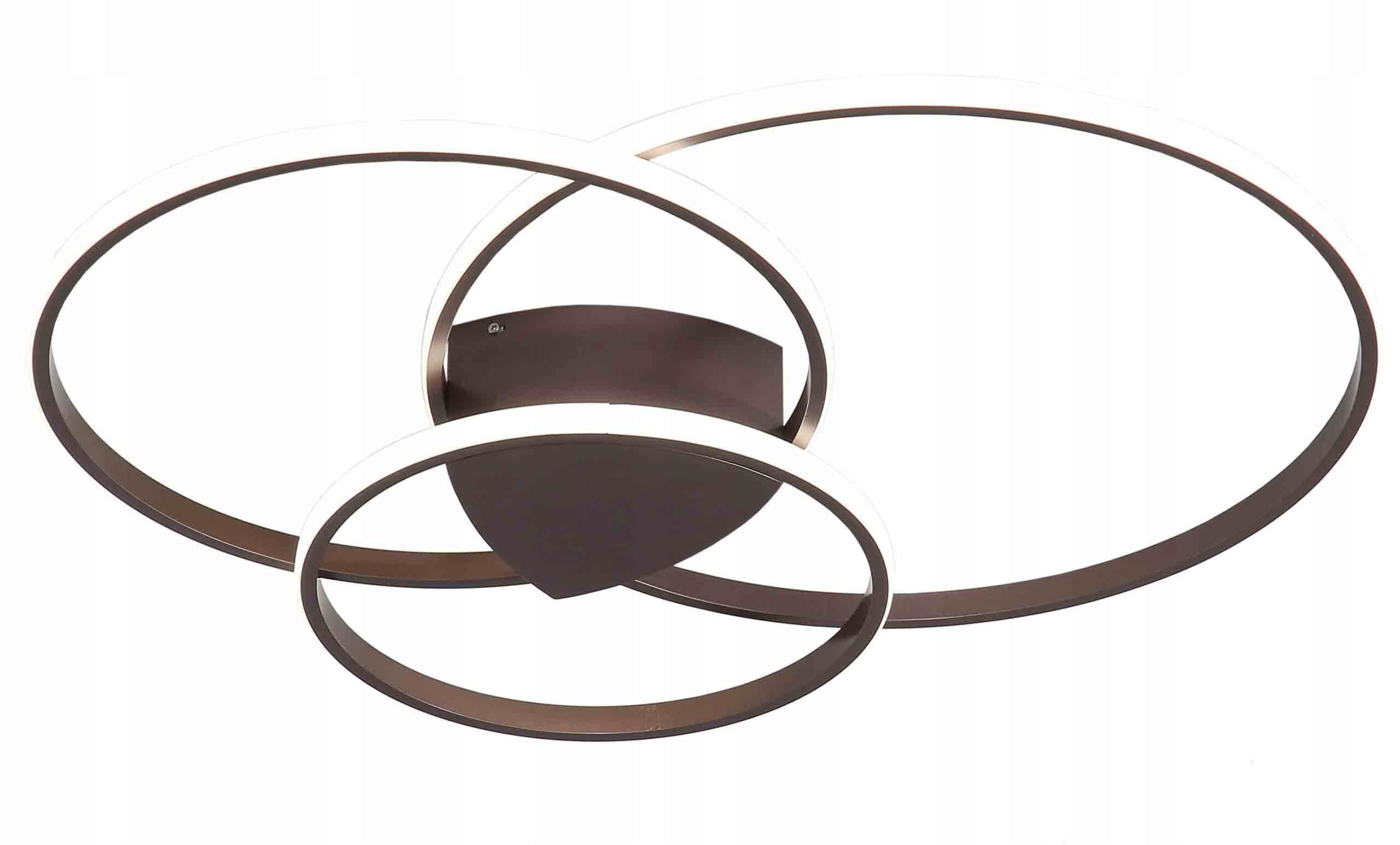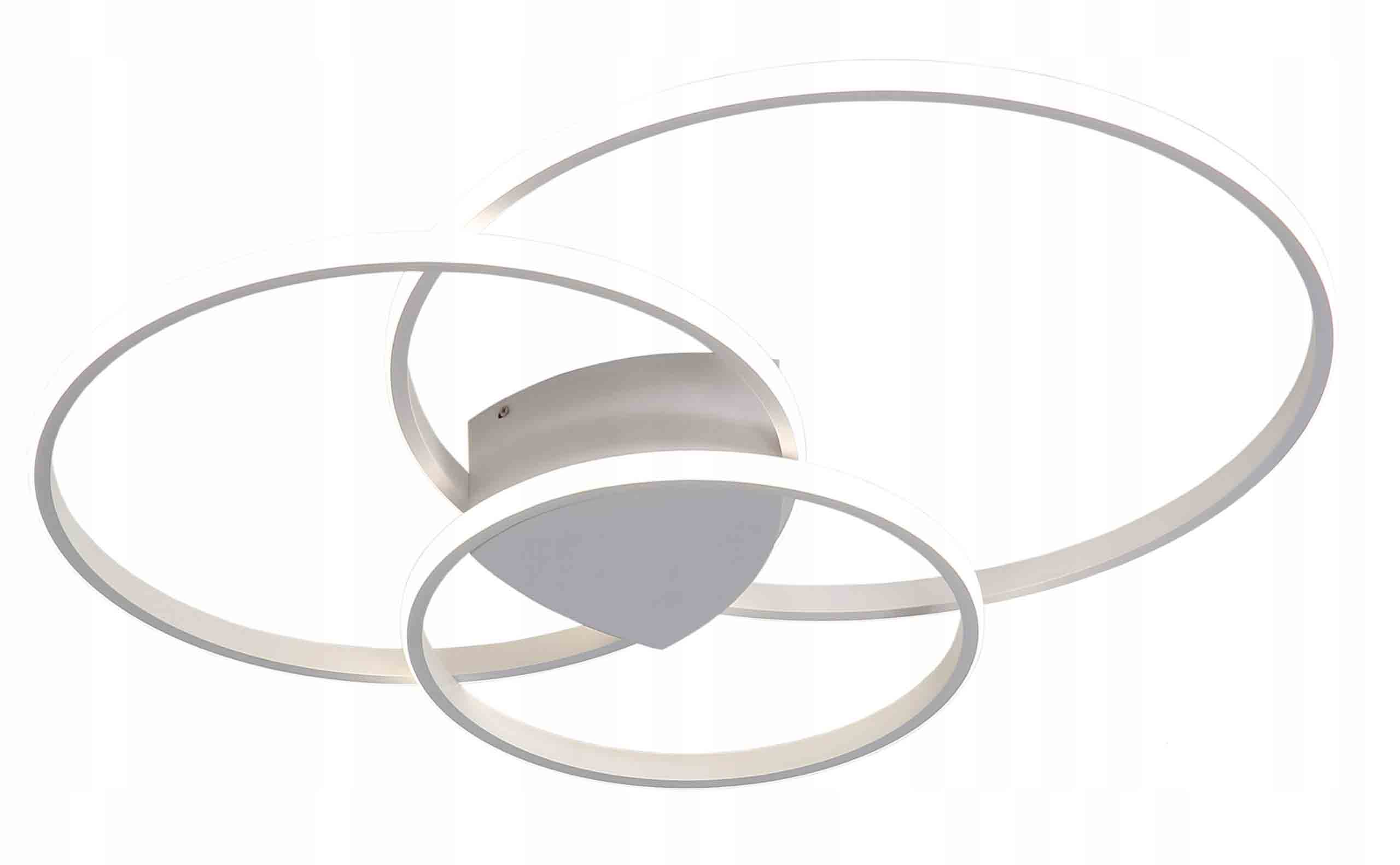 No customer reviews for the moment.
Reviews
No customer reviews for the moment.
Related products
(There are 16 other products in the same category)